Paynes Rise Wines in the Upper Yarra Valley is a small family run vineyard and wine business specialising in small batch wines produced from carefully selected fruit from their vineyard in Seville, Victoria. It is the realisation of many years of hard work, dedication and passion of Tim and Narelle Cullen.
Payne's Rise has evolved from a love of, and connection with the Yarra Valley, its people and history. The business is run by owners Tim and Narelle Cullen. Both lived and worked in the Yarra Valley and owned local businesses before establishing the Payne's Rise cellar door.
Tim, as a teenager, worked on a local orchard whilst gaining a business degree and Viticulture diploma. This was followed by an applied science, Viticulture degree at Charles Sturt University. He began work for a local Agribusiness in 1999, and still consults as an agronomist/viticulturalist across the Yarra Valley and Mornington Peninsula.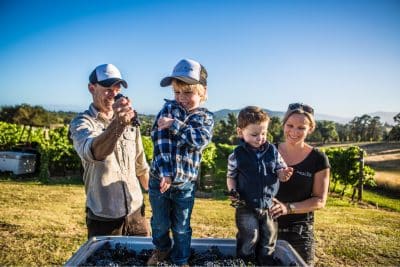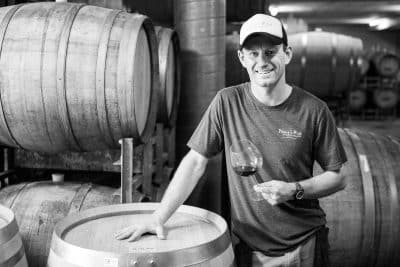 Initial plantings began in 1999 with Cabernet Sauvignon. The vineyard now consists of Cabernet Sauvignon, Shiraz, Pinot Noir, Chardonnay and Sauvignon Blanc.
Our Vineyard and Wines continue to evolve. After growing vines on our unique little property in Seville for 20 years now we have learnt how to best harness the expression of site.
Our vineyard has a clear voice now and our winemaking aims to capture this and reflect it in pure and honest wines.
Who better to do this than Franco D'Anna. Franco has been working closely with Tim since 2008. The winemaking is a simple, traditional approach with no additives or enzymes. Its minimal and gentle with an oak regime reflective of the season.
'Winemaking is simple when the vineyard produces great fruit. Balanced vines and respect for site enables me in the winery to nurture the wine without dictating the direction. We look for a balance between primary fruit, acidity and the structure to hold all the elements together.' – Franco D'Anna